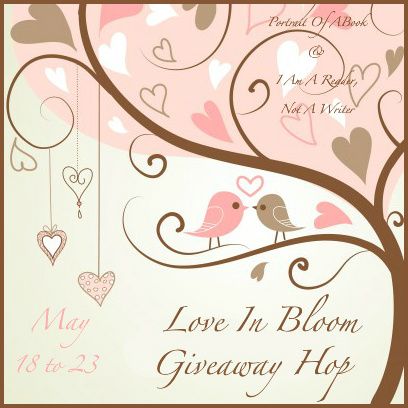 There are lots of blogs participating and each has their own entry rules and geographic limits, so be sure to read the rules for each one.
(If you are on the home page and can't see the Rafflecopter either click on the post title or "read more" at the bottom to go to the individual post's page so you can see the widget!)
In keeping with the theme of "Love" up for grabs is winner's choice of one of the following brand new paperbacks:
It's 1941. Babe throws like a boy, thinks for herself, and never expects to escape the poor section of her quiet Massachusetts town. Then World War II breaks out, and everything changes. Her friend Grace, married to a reporter on the local paper, fears being left alone with her infant daughter when her husband ships out; Millie, the third member of their childhood trio, now weds the boy who always refused to settle down; and Babe wonders if she should marry Claude, who even as a child could never harm a living thing. As the war rages abroad, life on the home front undergoes its own battles and victories; and when the men return, and civilian life resumes, nothing can go back to quite the way it was.
From postwar traumas to women's rights, racial injustice to anti-Semitism, Babe, Grace, and Millie experience the dislocations, the acute pains, and the exhilaration of a society in flux. Along the way, they will learn what it means to be a wife, a mother, a friend, a fighter, and a survivor. Beautiful, startling, and heartbreaking, Next to Love is a love letter to the brave women who shaped a nation's destiny.
Just a Cowboy by Rachel Lee
On the run from her powerful and lethal almost ex-husband, Kelly Scanlon finds a temporary haven in a small Wyoming town and dares to trust the questioning—gorgeous—cowboy next door. Opening up to Hank Jackson about her past is as frightening as what sent her running in the first place. Except, he's the only one who believes she's in danger—and makes her feel safe. But the gray-eyed man with the guarded heart and tragic past of his own keeps insisting he's nobody's hero. Until Kelly's worst nightmare tracks her down…and her cowboy proves just what he's made of.
Lord Curan Ramsden is home from war, and eager to claim his betrothed. And he arrives just in time--his bride's father has summoned her to London, to wed another man. But Bridget's father promised her to Curan, and Curan means to have her. Especially now that he sees the luscious young woman she has blossomed into. He'll just have to convince Bridget, somehow, that her heart is more important than her duty. . .
Bridget Newbury has always done her duty--to her parents, to the church, to the man they selected as her betrothed. She knows what could happen if she disobeys her father. The king has put nobler women to death for lesser trespasses. But she was promised to Curan first, and his kisses are very tempting. . .
How to enter:
1. You must use the Rafflecopter widget below to enter this giveaway.
2. You must follow via GFC for the initial entry. Additional options may be chosen for extra entries. Additional ways to follow me can be found via the purple icons under my header or in the "Connect with Me" Widget on my right sidebar. You may choose one option or all options of the extra options. Each option is worth one entry into the giveaway.
3. For each option you choose to enter with, click on "CLICK FOR INSTRUCTIONS" FIRST, follow the instructions, then click on "I DID THIS" and fill out the required information.
4. The giveaway ends on May 23rd at 11:59pm EST.
5. At the conclusion of the giveaway, I will verify all entries.
6. Once the verification process is complete, I will use the Rafflecopter widget to select the winner and contact her/him.
7. The winner will have 48 hours from the notification email to respond with her/his full name, prize choice and mailing address. If I do not receive a response, the prize will be forfeited and another winner will be selected. Please be sure to check your spam filters!
8. This Contest is for US addresses only!
Please make sure that you have read my Giveaway and Privacy Policies
Here
a Rafflecopter giveaway