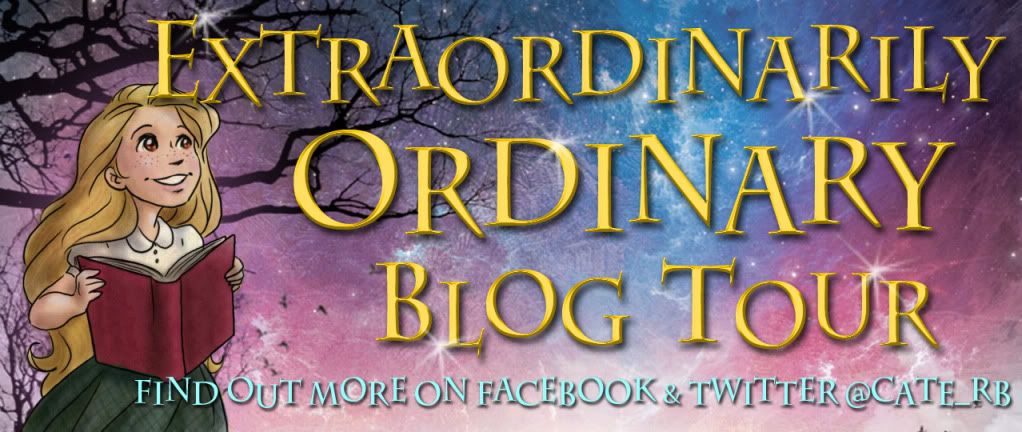 I am pleased to welcome
Caitlen Rubino-Bradway, author of Ordinary Magic to the blog today:)

I'll admit, I never thought of myself as an outline person. Outlining seemed unnecessary and way too detail-oriented. After all, not every author is a outliner; we each have our own way of writing, and sometimes that means mapping out every action, and sometimes it means jumping in headfirst. I actually love reading author posts on how they write because it's always so different. I remember reading one years ago by a mystery writer who liked to just start writing without any idea of where the story was going, without even knowing who the murderer was, which still amazes me. I personally need to know how the story's going to end, or else I know it's destined to wither in limbo forever. That was how I knew Ordinary Magic was going to work out, because I knew the ending almost from the moment I started writing.
Still, I never translated the need to know what was going to happen into a need to spell everything out step-by-step. I thought my brain could just keep track of everything. Of course, this is the same brain that lets me walk past my sunglasses three times while I'm on a desperate search for my sunglasses. I just never imagined myself as a 'work everything out in meticulous detail' kind of person.
But my brain did successfully navigate the story craziness once before. Specifically with Lady Vernon and Her Daughter, which I wrote with my mother, and for which I did not have an outline. Of course, hindsight is 20/20, and I think the key part of that sentence is 'with my mother.' Who is a lot more detail-oriented than I am. There were also many, many conversations about what would happen, and when, and how.
However, I knew I was going to need some help when, at my first meeting with my editor, she asked me to cut 30k words. At the time, Ordinary Magic was a 90k-word behemoth. And she was completely right — the thing needed to be trimmed down like woah — but holy cow was that a mind-twister. It wasn't just a matter of trimming the fat, but involved cutting the A-Plot and making the B-Plot the A-Plot, which involved converting some of the Old A-Plot into the New A-Plot, and oh my goodness I needed to sit down and put my head between my knees.
Add to that, I don't exactly write in an 'A to B to C' way. It's much more of an 'A, and then Q, then F, and maybe a little of L if it's on my mind, depending on whatever I'm most interested at the moment' kind of thing. I find it really helps with sidestepping the dreaded Writer's Block issues, though it does present the whole new problem of Stringing Everything Together Smoothly.
So, for the first time, I sat down and wrote it all down — what had happened and what needed to happen, what could stay, what could be cut, and what possibly needed to change. And now I'm completely converted. It's the first thing I do when I'm starting a new story. Because the 'A to Q to F to L' method works for me, I now need an outline to help me get the story settled in my head. It's an invaluable resource when I get overwhelmed by the details, and it's a boost for the ego to know I can be meticulous about this, even if I may or may not remember to sort my laundry into lights and darks.
Thanks, Ordinary Magic — you finally made me get organized.

In Abby's world, magic isn't anything special: it's a part of everyday life. So when Abby learns that she has zero magical abilities, she's branded an "Ord"—ordinary, bad luck, and quite possibly a danger to society.
The outlook for kids like Abby isn't bright. Many are cast out by their families, while others are sold to treasure hunters (ordinary kids are impervious to spells and enchantments). Luckily for Abby, her family enrolls her in a school that teaches ordinary kids how to get around in a magical world. But with treasure-hunting kidnappers and carnivorous goblins lurking around every corner, Abby's biggest problem may not be learning how to be ordinary—it's whether or not she's going to survive the school year!