Writing a novel for me, all starts with an idea. For Spectral, I wanted to write a book about witches—that was all I knew at first. And then after that an idea came to me one night when I had trouble sleeping. Then I talk about it and think about it for days letting it grow in my mind with the characters and further ideas.
Then I like to write a synopsis of the story. To me, it's sorta like going on a road trip. You plan your trip all the way to the destination. But…sometimes, if you see something along the way that interests you, you can veer off your original plan. That's how I do it with writing. I have my synopsis as a guide, but I don't like to be so anal that I can't have fun with it and decide on some new elements. Because as I write, new ideas come to me, so I give myself the freedom to go for it.
Along the way, my critique partners and I exchange chapters. This helps to motivate us to keep going and pick up on any problems before getting to the end and having to potentially change a lot. Also, doing it this way, the novel will be edited when you reach the end. I love doing it this way.
After I've re-read it again several times, making notes as I go…looking for strings left unanswered, any plot holes etc, I then send it off to my fabulous agent for her to read. She may send notes and I'll have to make some revisions based on her thoughts.
And then…after that, it heads out into the land of the publishers. This is where you hope and dream and wait oh so (not) patiently, that someone will fall in love with all of your hard work and send you a beautiful contract.
Good luck to all of you writers who are on the journey to publication. And thanks for inviting me to your blog today.

Convinced she's a part of the witness protection program, sixteen-year-old Jewel Rose is shuffled around the globe with her family like a pack of traveling gypsies. After arriving at lucky home twenty-seven, she stumbles upon a mysterious boy with magical powers claiming to be her guardian . . . and warning of imminent danger. Despite the obvious sparks between them, Jewel discovers a relationship is forbidden, and the more she learns about dark, brooding Roman, she begins to question who she can even believe — the family who raised her, or the supposed sworn protector who claims they've been lying to her all along.
As she struggles to uncover who her family has really been running from, she is forced to hide her birthmark that reveals who she is. With new realities surfacing, unexplained powers appearing, and two tempting boys vying for her heart, Jewel battles to learn who she can trust in an ever growing sea of lies, hoping she'll make it through her seventeenth birthday alive.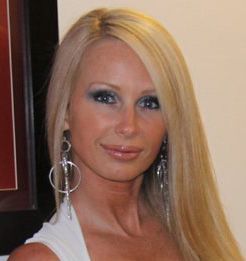 Shannon Duffy writes young adult and middle grade fiction. She grew up on the beautiful east coast of Canada and now lives in Ontario, Canada. She is the mom of one boy, Gabriel, her angel. She loves writing, reading, working out, soccer, and the sport of champions-shopping. She is the author of the young adult paranormal romance, SPECTRAL. Her upcoming middle grade fantasy novel, GABRIEL STONE AND THE DIVINITY OF VALTA is scheduled for a January 2013 release.