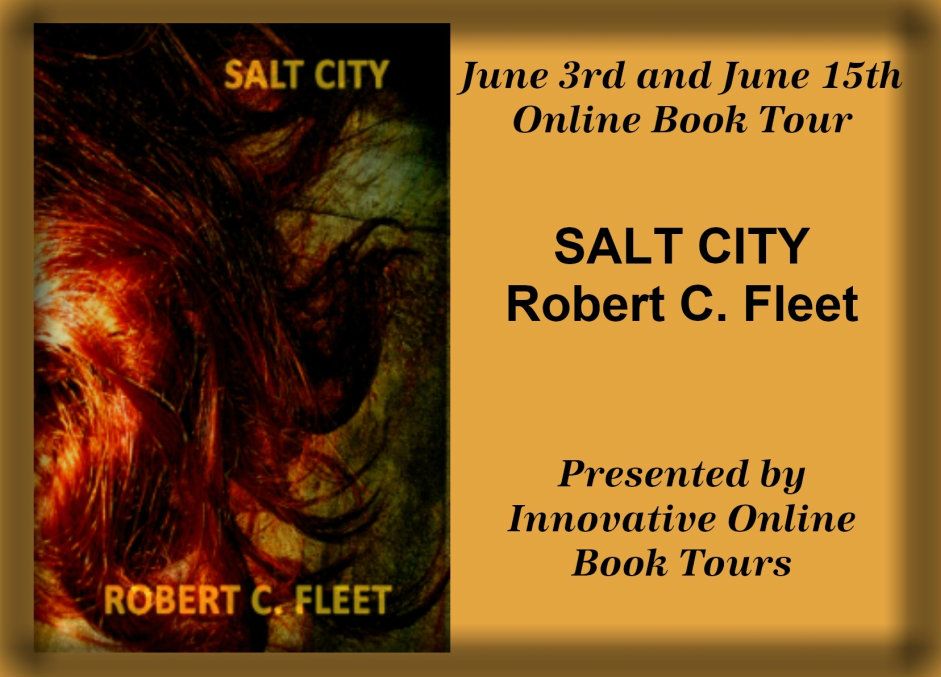 I am very happy to welcome Robert C Fleet to Melissa's Eclectic Bookshelf! I think that most of us can relate quite well to his tale of being "owned" by his furry companions! And don't forget to enter the giveaway at the bottom of the post!

Writing with the Animals
~~Robert C Fleet
Her gaze meets mine with unnerving steadiness. "Principessa," I whisper. She nods her head, acknowledging me, stepping closer. "Principessa," I say louder. Her answer is another step forward, gaze unaverted. "Principessa!" I cry, trying – to stop – her – advance. But it is too late. She does not stop. She walks forward, ever forward.
Across my printer, past my modem, over my keyboard. . . forever destroying the complex spreadsheet I've spent hours developing. I am lost in her eyes.
Thank God for auto-backup!
And, fool that I am, I scratch Principessa behind her laid-back ears, as she knew I would, between her feline eyes, as she knew I would, and along her arching, achingly ecstatic back – to the question mark of her tail – as she knew…I…would.
Yep, I'm a sucker for an easy cat gratification. And dogs, too. I am, simply put, owned by my animals, who know their power and abuse it regularly. Take one writer, put him alone in a room with only the tools of writing, and you've got the perfect mark for those con artists of the animal kingdom, our pets. "Oh, yes!" Principessa purrs, "you need me on your lap while sitting in front of that big, blank screen."
And she's right, of course. I do need her there. Just as I need Alexander Pushkin and Bertolt Brecht, dachshund/lab mix and boxer/shepherd mix respectively, lying spread-eagled across my floor, staring at me (when they bother to wake up) with adoration. And I, what a surprise, answer them all with pets, scratches and – what they really desire – pieces of whatever I'm noshing on at the time.
OK, so the writer's life is lonely. Well, it has to be: very hard to talk and write at the same time (though my wife, coming from European café society, does her writing in noisy coffee shops – I need the stone cold quiet of the pre-dawn hours, with no one around). An old joke in Hollywood is that all writers are slightly paranoid because of their isolation.
The problem for me, though, is that I was not cut out to be a hermit. Stories drive me to write, a happy compulsion that overcomes the frustrations of warped sentences and months working on a book that someone will read in two days. But I can't really be alone. So, if I have to write (I do), and be alone when I write (I do), I need unequivocally quiet adoring companions: my pets.
I have to add that they have been inspirations for many characters I've created. True, in a Chandler-esque mystery like Salt City all of the characters are based on real life people I met. But I've also written a few fantasies in my time and, once you've created a unicorn that thinks, you have to have a role model. My favorite "family" scene involves my father sitting at a breakfast table across from Socrates, a gigantic, oft-scarred tom we'd raised from his grocery store cast-off kitten days. Dad had spent 15 years kicking Soc off of the kitchen table, and Soc had spent the same number of years scrambling back. Now here they were, both old and too stiff to run the old game. So they just sat there, staring at each other, the memory of the ancient challenge etched across their faces. You can bet your flash drive that image made it into a story.
I'll close with a warning note. You might have noticed a literary bent to my animals' names. I've also had an Emmy, an Oscar and a Tony just to compensate for the awards I haven't received yet. Still, on a recent feature film I wrote, PLAYER, a noir thriller, the final credits include a Special Thanks to the aforesaid Pushkin and Brecht. Unfortunately, a Chicago critic apparently spent more time reading the credits than watching the movie, and she wrote her entire review based on the starting premise "the obvious literary influences of Brecht and Pushkin . . ." Ummm… Ummm…
For the record, our cat "Principessa" is named after the princess in Puccini's "Turandot." And, yes, I am using Cat Principessa's character in a new mystery I'm writing. And, no, I will not give her a credit.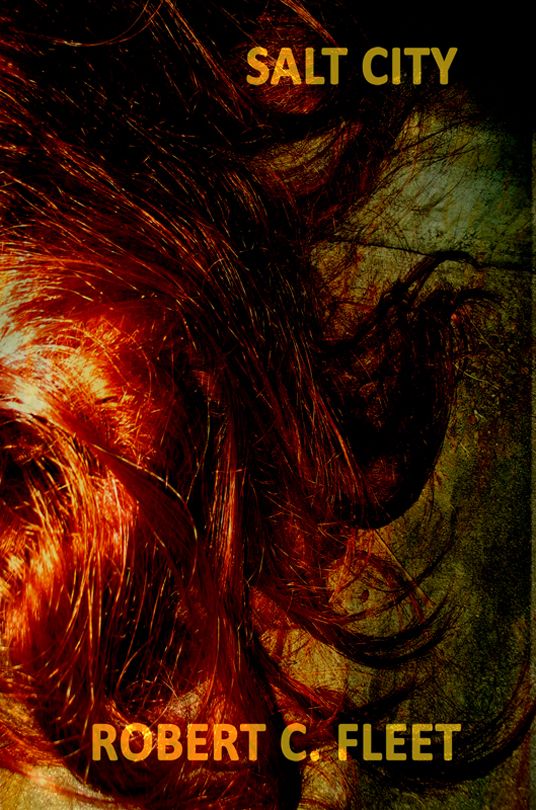 Syracuse, upstate New York. The "Salt City." An apartment building on the edge of The Projects – and Anne Malloy dies, thrown out of a sixth floor window, an apparent suicide, while Mark Cornell watches. Mark was there for a purpose, his part‐time gig being to snap
incriminating photos for a divorce lawyer who happily takes cases over the phone. Watching the apartment was Mark's assignment.
But this assignment has a problem: Mark learns that "Anne Malloy" had died months before, leaving behind a grieving husband. So who is this woman?
It's 1976, before cellphones, internet, and all the easy ways of satisfying curiosities, so Mark Cornell's search for a name to give the victim makes him a foot soldier slogging personally through the facts.
And, as those facts pile up, Mark discovers that he really shouldn't be
playing detective, stumbling across the thin line between commerce and crime.

Robert Fleet took a youth in Texas, Missouri & New York, university education in Syracuse, Amsterdam & London, and then spent the first years of his career as actor-writer with the Chinese "Zignal Theater Ensemble" at La Mama E.T.C. A summer in Poland at Jerzy Grotowski's Teatr Laboratorium lengthened into extended stay — and writing a Polish-serialized crime novel, Salt City, in order to obtain a visa to remain in the then-Communist country to marry the woman he saw on his first day there: his artistic collaborator-wife ever since, Alina Szpak. In America, Robert's NYC theater activities included directing children's theater, Yiddish historical dramas, Irish repertory, full-fledged spectacles, and his own works.
Teamed with Alina, Robert turned to film and video, directing-acting in the 1980 drama "Unveiling," about life in Manhattan's SoHo society. Script doctoring a wilderness documentary in California led to production of his own feature script, 1984's "Brothers of the Wilderness." In 1984-86, Robert adapted his magic realism novel, White Horse, Dark Dragon (Putnam) into the screen­play for the feature film "White Dragon" (aka "Legend of the White Horse" aka "Bialy Smok").
Forays into journalism have been published in the Los Angeles Times, Commonweal, and other venues. Robert has translated/adapted plays from the Chinese, Polish, Russian and French originals — often in collaboration. His 1994 novel, Last Mountain (Putnam) was nominated for an American Library Association award. In 1999, Robert directed the feature version of "Last Mountain," co-adapting the screenplay with his son, Stephan Szpak-Fleet. Information on the book and movie @ www.legend44.com/lastmountain
After the L.A. Riots, Robert collaborated with Soon-Tek Oh and the Korean-American "Society of Heritage Performers," adapting "Contemporary Korean Short Stories" for NPR, writing "Behind The Walls" ("that pointed nowhere familiar from Orwell, Koestler, Pinter, Dorfman…a Godot-like romp" BackStage), and "Don Juan, a tragi-comedy of errors" ("reminiscent of Cyrano" L.A. Weekly). He co-directed "Have You Heard," one of only three American productions invited to the Theater of Nations Festival '97.
Screenwriting recently, Robert wrote the shorts "A Good War," Texas Waltz," "The Wrong Path," "Butterfly," "The First Person" and "Zaufanie (Trust") – the last two appearing at the Cannes Film Festival. His feature-length docudrama "To Die For Words: the Last Days of Ken Saro-Wiwa" is optioned, with acclaimed director Charles Burnett ("To Sleep with Anger") committed to direct. In the past few years, two of Robert's feature screenplays were produced independently: "My Best Friend's Deception," a black comedy/mystery (Cinegraphe Pictures, Canada) — and "Player," a drama, directed by Alina Szpak (Legend 44 Productions – trailer at www.playerthemovie.us).
Acting, recently: In addition to playing the lead in "Player," Robert Fleet is a familiar face on the festival circuit, appearing in over three dozen shorts. On stage, Robert appeared in award-winning Los Angeles productions of "Cabaret," "LULU, a Play with Music" and in Stephan Szpak-Fleet's "Pilate" at the L.A. Theatre Center. He is featured in Clint Eastwood's "J. Edgar" playing opposite Leonardo DiCaprio and Dame Judi Dench.
A ridiculously undertrained carpenter, Robert has recently renovated his house under the despotic instructions of his producer/director wife, with no assistance from his son. They are owned by several pets.

a Rafflecopter giveaway