Series: The Pack #1
Author:
Suzanne Cox
Reading Level: Young Adult
Release Date:
July 23rd 2012
Find the Book:
Goodreads
Nightmares and sleepwalking haven't made good bedfellows for Alexis Miller for the last year. Now that she's been exiled to the swamps of Lebeaux, Louisiana to spend the summer with an aunt she barely knows, she'll have to deal with the problem on her own. But Lebeaux has its own problems. People are dying here and no one seems to be able to stop it.

New friends and a new guy she's falling in love with should make for a good summer, but Alexis' nightmares and sleep walking are escalating and are populated with the wolves she sees lurking in the woods near her aunt's home. The visions she's seeing of blood and death has Alexis wondering what exactly she's doing when she's sleepwalking and the discovery of her aunt's bloody shirt makes her question her Aunt Louise's involvement in the recent deaths. Even the sheriff is giving Alexis accusing looks.

Before summer ends Alexis will learn an ominous truth. One that will change her life forever.

I remember writing my first stories when I was about nine or ten years old. I've been writing ever since. In 2002 I decided to seriously try and get some of my work published. On February 14th of 2005 I sold my first book, A Different Kind of Man, to Harlequin Superromance. While trying to decide what I wanted to be when I grew up, besides a writer, I went to college (alot) and worked a variety of jobs. I have a bachelor of arts in English with a minor in secondary education, a bachelor of science in nursing, a master of science in career and technical education with an emphasis in adult education and most recently, a master of science in nursing as a family nurse practitioner. I was also a National Board Certified Teacher in career and technical education. Along the way I've worked as a high school English teacher and an elementary teacher. I've worked as a registered nurse on a cardiac unit, brain injury rehab unit, and several different medical-surgical units. I've also done stints as a home health nurse and a commnunity health educator at a hospital, and many years as an allied health instructor at a high school career and technology center. Presently, I'm working full time as a family nurse practitioner at an inpatient psychiatric facility.
If I'm not writing I like to spend time reading. My husband and I share our home with our four legged children. Our boy and girl in puppy dog clothes, Toby and Sassy, who masquerade as Miniature Pinschers. We are also owned by three cats Chase, Jackson, and Spots. We are all terrorized by Gray Kitty, a stray who decided to stay and take over.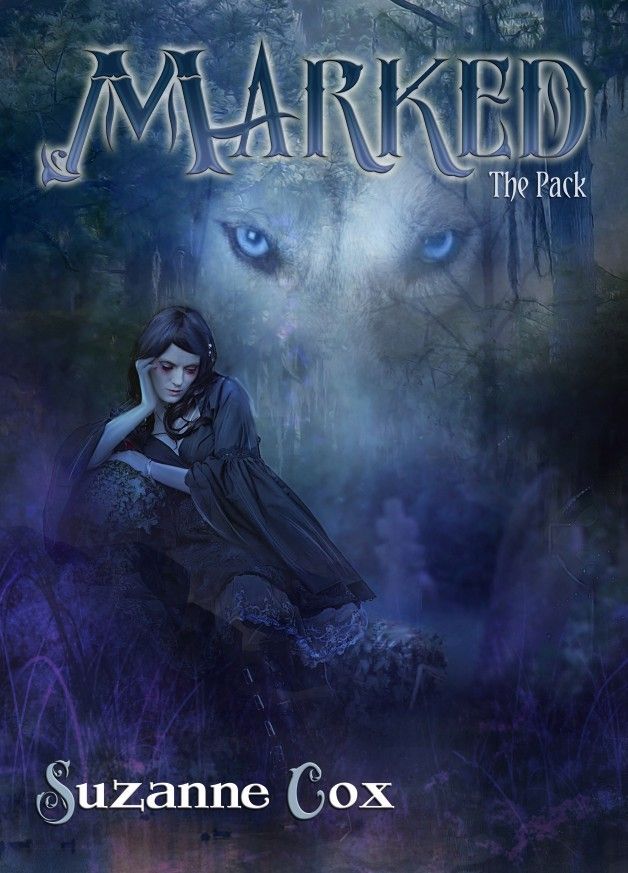 Series: Firstborn #2
Author:
Raine Thomas
Reading Level: Young Adult
Release Date:
August 24th 2012
Find the Book:
Goodreads
Having the ability to shapeshift, Sophia is familiar with change. But even she feels the rising tension in her homeland.
A shadowy male and deadly beast reside in their midst. The births of the newest Kynzesti loom. Hostile Mercesti continue to hunt for the Elder Scroll, and a traumatized female is too afraid to use her abilities to stop them.
Topping off Sophia's stress is Quincy, the male she's convinced can't stand her. She rues the loss of their friendship, but can't figure out how to move past it. She'll soon learn, however, that mending that rift bears more significance than she ever imagined.
The search for the Elder Scroll takes on unexpected urgency, and Sophia finds herself in a race across the mainland. To stop the Mercesti led by Eirik, she and her companions must get past their differences and unite against them. If they don't, Eirik will acquire the immense power he seeks, and two of the beings Sophia loves most will die.

Raine Thomas is the author of the exciting and original series of YA fantasy/romance novels about the Estilorian plane. She became truly passionate about writing when one of her stories took an Honorable Mention in a fourth-grade writing competition (who would have thought a story about a dancing spider would garner so much attention?). Carrying that passion with her, she earned her bachelor's degree in English with a focus in Creative Writing from Georgia State University, then her master's degree in Humanities from Central Michigan University.
Residing in Orlando, Florida, Raine is a hopeless romantic with a background in the fields of mental health and wedding planning…two areas that intersect far more than one would think. Her years working with children and adolescents with emotional and behavioral challenges inspired her to create young protagonists who overcome their own conflicts. When she isn't writing or glued to e-mail or social networking sites, Raine can usually be found vacationing with her husband and daughter on one of Florida's beautiful beaches or crossing the border to visit with her Canadian friends and relatives.

Reading Level: Adult
Genre: Contemporary Fantasy
Release Date:
August 1st 2012
Why let a little thing like death get in the way of a good time?
Thirty-six year old Irene Dunphy didn't plan on dying any time soon, but that's exactly what happens when she makes the mistake of getting behind the wheel after a night bar-hopping with friends. She finds herself stranded on Earth as a ghost, where the food has no taste, the alcohol doesn't get you drunk, and the sex...well, let's just say "don't bother." To make matters worse, the only person who can see her—courtesy of a book he found in his school library—is a fourteen-year-old boy genius obsessed with the afterlife.
This sounds suspiciously like hell to Irene, so she prepares to strike out for the Great Beyond. The only problem is that, while this side has exorcism, ghost repellents, and soul devouring demons, the other side has three-headed hell hounds, final judgment, and eternal torment. If only there was a third option…

Terri Bruce has been making up adventure stories for as long as she can remember and won her first writing award when she was twelve. Like Anne Shirley, she prefers to make people cry rather than laugh, but is happy if she can do either. She produces fantasy and adventure stories from a haunted house in New England where she lives with her husband and three cats.

$10 Amazon gift card and 2 swag packs