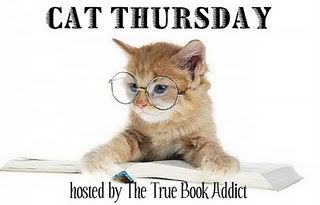 Welcome to the weekly meme that celebrates the wonders and sometime hilarity of cats! Join us by posting a favorite LOL cat pic you may have come across, famous cat art or even share with us pics of your own beloved cat(s) and then link up at the host's site:
The True Book Addict
.
It's all for the love of cats!
Piper has found a new spot....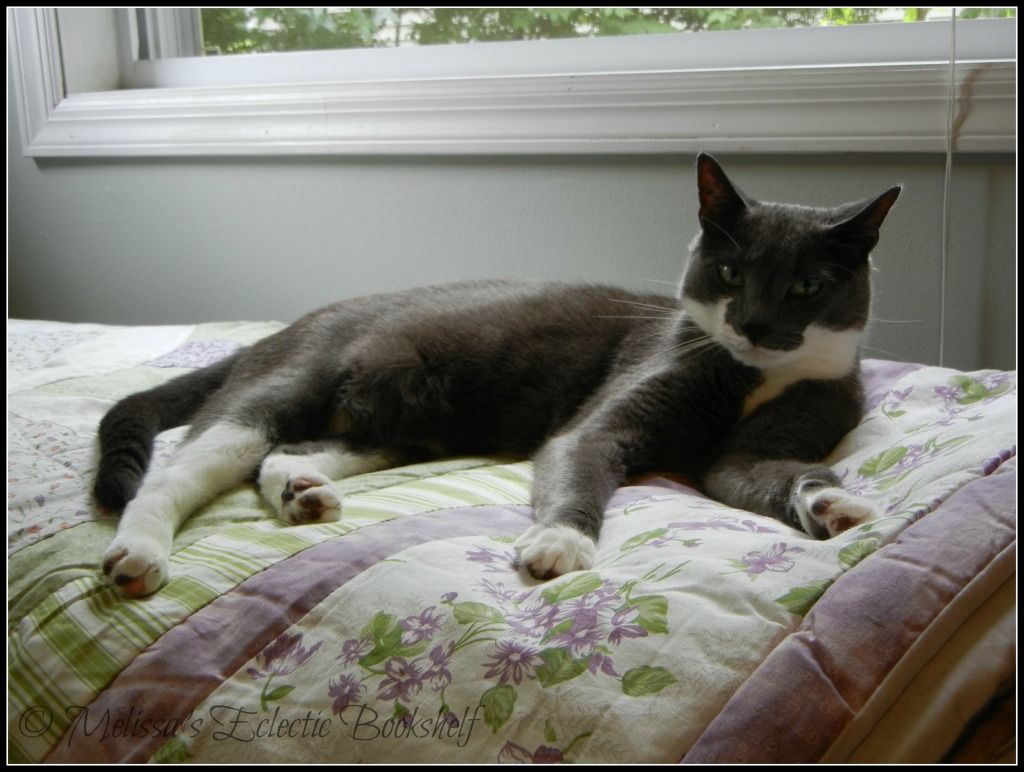 And why does he like this spot?
Yup, right under the bedroom windows, where I have yet to hang curtains so it is nice and sunny.....don't judge! LOL