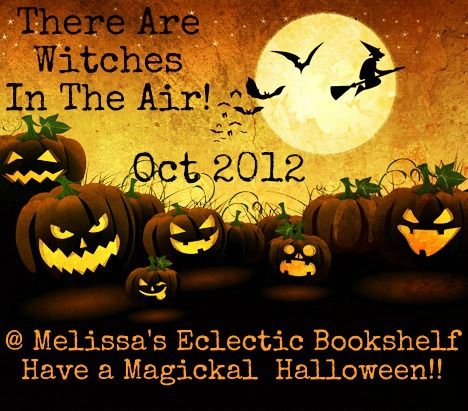 In the World of the Merriweather Witches
I love reading about witches and witchcraft so it was natural for me to write a romance series starring a family of witches as the main characters. A love story filled with magick, the witchcraft kind of magick, greatly appealed to me, and I've been lucky that my readers have enjoyed them, too. I've just begun exploring the world of the Merriweather Witches, which is currently set in Regency-era England. The witches here do not practice magick in the open. Instead, they keep quiet about their abilities since the famous European witch-hunts are still fresh memories from not so very long ago. So when Lillian and Melora Merriweather, the heroines of my first two short stories, seek help from outside of their family when they're in trouble, it's natural for them not to mention straightaway about any magickal abilities they possess.
And since I'm a paranormal lover, not only are there witches in this world, but also vampires and werewolves, with more paranormal creatures to come in future books. There are witch-hunters and vampire-hunters. Curses and spells. And the full moon plays a prominent role, too.
I'm currently working on the 3
rd
and 4
th
books of the series where the magick continues!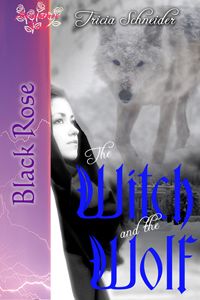 Title: The Witch and the Wolf
Series:
The Merriweather Witches #1
Author: Tricia Schneider
Reading Level: Adult
Genre: Historical Fiction/Paranormal Romance
Release Date: July 21st 2010
Publisher: Wild Rose Press
Lord Jeremy North's curse is to become a werewolf during every full moon, turning into a bloodthirsty monster that kills with no remorse. When he finds a woman nearly frozen upon his doorstep, his sense of honor compels him to help her, even at the risk he might kill her himself.



Lillian Merriweather hadn't planned to get caught in a blizzard while traveling the English countryside. Nor had she planned on finding refuge in a house full of secrets. But Lillian has secrets of her own. And what she's running from is not far behind...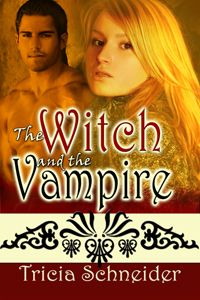 Title: The Witch and the Vampire
Series:
The Merriweather Witches #2
Author: Tricia Schneider
Reading Level: Adult
Genre: Historical Fiction/Paranormal Romance
Release Date: March 9th 2011
Publisher: The Wild Rose Press
Melora Merriweather is searching for a fellow witch to protect her from a scheming uncle with plans of marriage. When her carriage overturns on her journey, she is rescued by a mysterious man whom she learns is the very person she seeks. But, he's not the witch she thought he was...



Sebastian Collins should have left for London days ago. Now a snowstorm has trapped him with a woman who has come seeking protection, a woman who intrigues him like no other. And with each passing hour, his hunger for her grows…hunger for her kiss, her caress, and her blood.
An Excerpt for The Witch and the Wolf
There were several moments Jeremy North suspected he suffered hallucinations. Most of those times had been when he had first begun to change into the beast during the full moon. And now, as he answered the knocking he had at first imagined to be the pounding in his skull, he wondered if the brandy he had been drinking this evening was perhaps tainted. He could not quite believe his eyes.
A woman stood on his doorstep, covered in a layer of snow, her bright blue eyes silently pleading to him just before her eyelids fluttered closed, and she crumpled at his feet. He managed to set the candle down safely on a table in time to catch her before she cracked her head on the stone beneath her. He lifted her effortlessly into his arms, brought her into the house, slamming the door closed with his foot. He hurried into the library with his unexpected guest. North had returned earlier seeking the warm oblivion of yet another glass of brandy. He grimaced at the memory of countless other sleep-deprived nights spent in much the same way. Sans an unconscious woman, however.
He placed the bundled woman onto the sofa, ignoring the fact that the snow was bound to create a water stain on the fabric once it melted. He leaned over her, pushing the curly brown strands of wet hair off her face and checked to see if she still breathed. Satisfied when he felt her breath on his hand, he went back to the corridor.
Turning back to the woman on his sofa, he again felt the necessity to blink his eyes, wondering if they played a trick with his senses. He lit more candles to brighten the room and added more wood to the fire. Then he walked back to the woman and knelt at her side. He found her hand dangling over the edge of the sofa and took it gently in his, the digits frozen stiff. He inhaled a gasp. He cupped both of his hands instinctively around hers, hoping to lend her his warmth.
He heard the shuffle from the hallway and Amery's muttering, then a noisy yawn.
"Bloody hell! What is this?" Amery bellowed from the doorway.
North ignored the query. "We need blankets," he said, instead. "She's frozen through."
A muffled groan from behind drew his attention, and he turned to see the woman's eyelids flutter open. He inhaled sharply as her bright blue gaze fell upon him.
She studied him for a moment.
And then, she smiled.

Tricia Schneider is a paranormal and gothic romance author. She worked in a bookstore as Assistant Manager and bookseller for several years. Now, she writes full-time while raising her 3 young children with her musician husband in the coal country of Pennsylvania. She has 2 very neurotic cats and an addiction to chocolate.

Tricia has been kind enough to offer an e-copy of The Witch and the Wolf to one lucky reader!
a Rafflecopter giveaway