Title: The Obvious Game
Author:
Rita Arens
Publisher:
Inkspell Publishing
Release Date:
Feb 7th, 2013
ISBN:
978-0-9856562-7-0 (ebook), 978-0-9856562-8-7 (Paperback)
Pricing:
Paperback Price - $13.99 ,
Kindle - $4.99
To be available at all major online outlets: Amazon, B&N, The Book Depository
"Everyone trusted me back then. Good old, dependable Diana. Which is why most people didn't notice at first."
"You have to stop running away from your problems."
Fifteen-year-old Diana Keller accidentally begins teaching The Obvious Game to new kid Jesse on his sixteenth birthday. As their relationship deepens, Diana avoids Jesse's past with her own secrets -- which she'll protect at any cost.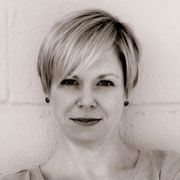 Rita Arens is the author of The Obvious Game and the editor of the award-winning parenting anthology Sleep Is for the Weak. She writes the popular blog Surrender, Dorothy (www.surrenderdorothyblog.com) and lives in Kansas City with her husband and daughter. The Obvious Game is her first young adult novel. She is at work on a second.

The giveaway is open for US, UK and Canada only.