I am happy to welcome Rachel Schurig to Melissa's Eclectic Bookshelf for a chat today! In Search of a Love Story (the first in her new Love Story Series) sounds like an amazingly fun read. A totally non-romantic girl who tries to change her poor dating luck by searching for the truth of true love within
romance novels, chick flicks, and sappy love songs? Sign me up!

1. Please start by telling us a little bit about yourself.
I live in the metro Detroit area with my dog, Lucy, the cutest golden retriever in the world. I have a huge family—lots of sisters, a brother, nieces and nephews, tons of cousins. Family is very important to me. I read as much as I possibly can and I love to write!
2. When did you know that you wanted to write professionally and how did you take the leap to get into the business?
Have you ever played the lottery game? You know, when you decide all the things you'll do when you hit the jackpot? My good friend and I used to always talk about how we would quit our jobs and write books if we ever won the lottery. A year before our 30
th
birthday, we both decided there was no need to wait. With the emergence of ebook publishing, we realized that we could publish our books ourselves. We made a pact to get serious about our writing and get something up on Amazon before we turned 30. In addition to finishing my book, I learned as much as I could about ebook publishing. I also worked hard to make my book professional with editing and cover art. Once I had my first book out I was hooked—I knew it was something I could do forever.
3. Can you tell me a little bit about your book and what inspired it?
In Search of a Love Story was such a fun book to write. I've always loved anything romantic—romance novels, chick flicks, even sappy love songs. I wanted to write a book about a girl who didn't like those things, and what a perfect love story would look like to her. Emily Donovan's friends spend a lot of time in the book trying to teach her all about the romantic essentials they think she's missed out on.
In writing this book, I was very inspired by location. All of my previous books have been set in metro Detroit, my hometown. I love writing about the places I know and love in the area. But I also wanted to write about northern Michigan, a place where I spent a huge amount of my childhood. Emily gets to experience the best of both of those places, just like me. She lives outside of Detroit but grew up in the northern woods. It was so wonderful to get to write about those nature things I love so much!
4. What do you hope that readers take way with them after reading your book?
I hope readers will recognize how important love is—in all of its forms. Friendship, family love, and romance are all main themes of the book.
5. I find it interesting to know what environment authors find most productive… Do you use a pen and paper or laptop? Quiet room at home or bustling café? Basically, what gets your creative juices flowing?
I usually can't write with pen and paper—my thoughts go way faster than my hand can, and I type much more quickly than I can print. I split my writing time pretty evenly between home, the library, and cafes or restaurants. No matter where I write, I HAVE to have headphones on. I usually listen to playlists or Pandora stations that match the mood of what I'm writing, but sometimes I listen to classical music if I'm having trouble with focus. When I write at home I have a big dog resting on my knee—that always helps!
6. What has been the toughest criticism given to you as an author? What has been the best compliment?
The toughest criticism is usually the most helpful. My best friend is always the first person to read my books and she gives me the best criticism and advice. I respect her opinion immensely, so it's hard when she thinks something I've done doesn't work, but she always helps me figure out what I need to do to fix it.
The best compliment is when people tell me they feel like my characters are friends. I love that!
7. What book is currently on your nightstand? And who are some of your favorite authors?
I just finished the Matched series by Ally Condie. It's a dystopian YA series that I really enjoyed. I love anything by Harriet Evans, Elizabeth Young, Sophie Kinsella, Emily Giffin, Jill Mansel, Sarah Dessen, and Marian Keyes. I also love JK Rowling and the Harry Potter series. Some recent favorites are Dee Ernst and Hugh Howie. Jane Austen is my favorite author of all time.
8. What do you like to do when you're not writing?
I love to travel. I enjoy baking and decorating cakes. I also love to spend time outdoors. And reading, of course! A perfect day for me is a good book and nice weather, so I can sit outside and get lost in the story.
9. Do you have any advice for aspiring writers?
Read as much as you can and write as much as you can. Get feedback from people you trust. Don't give up!
10. What can we expect from you next?
I've been working hard to get the sequels to In Search of a Love Story finished. An Unexpected Love Story and An (Almost) Perfect Love Story are available now on Amazon, Barnes and Noble, and in paperback. Now that the Love Story series is finished, I'm turning my attention to something brand new, set in London. I'm very excited about it!
11. Do any animals share your life? Please tell us about them.
I have a dog named Lucy. She's an eighty pound golden retriever with a huge personality. She's my best friend in the world and makes a great writing buddy!
And now for a little bit of fun:) This or That?
Coffee or Tea? Tea.
Sweet or Salty? I like them together!
Beach or Lake? Lake.
Winter or Summer? Summer.
Cats or Dogs? Dogs.
Zombies or Vampires? Vampires. Especially Damon from Vampire Diaries. Sigh. Love him!
Country or City? Country.
Shower or Bath? Bath.
Morning or Evening? Evening. I'm a huge night owl!
M&Ms or Skittles? Always pick the one with chocolate!
Trains or Planes? Trains.
Comedy or Drama? I like a mix of both!
Thanks for having me, that was fun!

Author: Rachel Schurig
Reading Level: Adult
Genre: Chick Lit
Release Date: May 9thth 2012
Emily Donovan doesn't have a romantic bone in her body.





At least, that's what her friends Ryan and Ashley keep telling her. They're convinced her bad luck with men is directly related to her life-long lack of interest in all things romantic. When Emily's latest relationship crashes and burns, she decides to go along with her friends' plans for a romance research project. Sure, the idea that she'll have better luck if she learns about the great romances of literature and film seems a little silly, but Emily figures it can't hurt.





In no time at all, Emily finds herself buried under a mountain of romance novels, chick flicks, and sappy love songs, hopeful that her hard work will pay off with true love. When she meets Greg, Ashley and Ryan are convinced she's found prince charming—after all, he's rich, handsome, and totally into Emily. What more could she want? And why does it seem that her friend Elliot isn't exactly happy for her?





Faced with misunderstandings, miscommunications, and a seemingly endless string of missteps, she is nevertheless determined to give true love a try. In doing so, Emily will eventually find that true romance, the kind that lasts, has little to do with stereotypes or clichés, and everything to do with finding out what's in her own heart.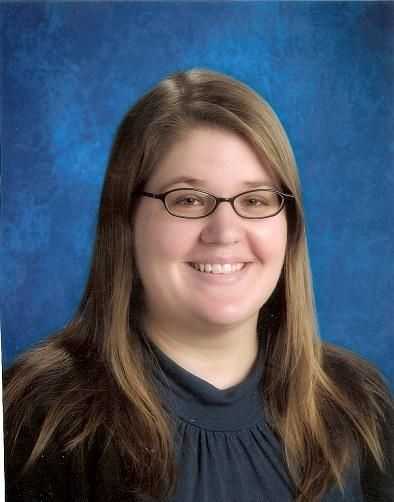 Rachel Schurig is the best selling author of the
Three Girls
series. She lives in the metro Detroit area with her dog, Lucy. She loves to watch reality TV and she reads as many books as she can get her hands on. In her spare time, Rachel decorates cakes.