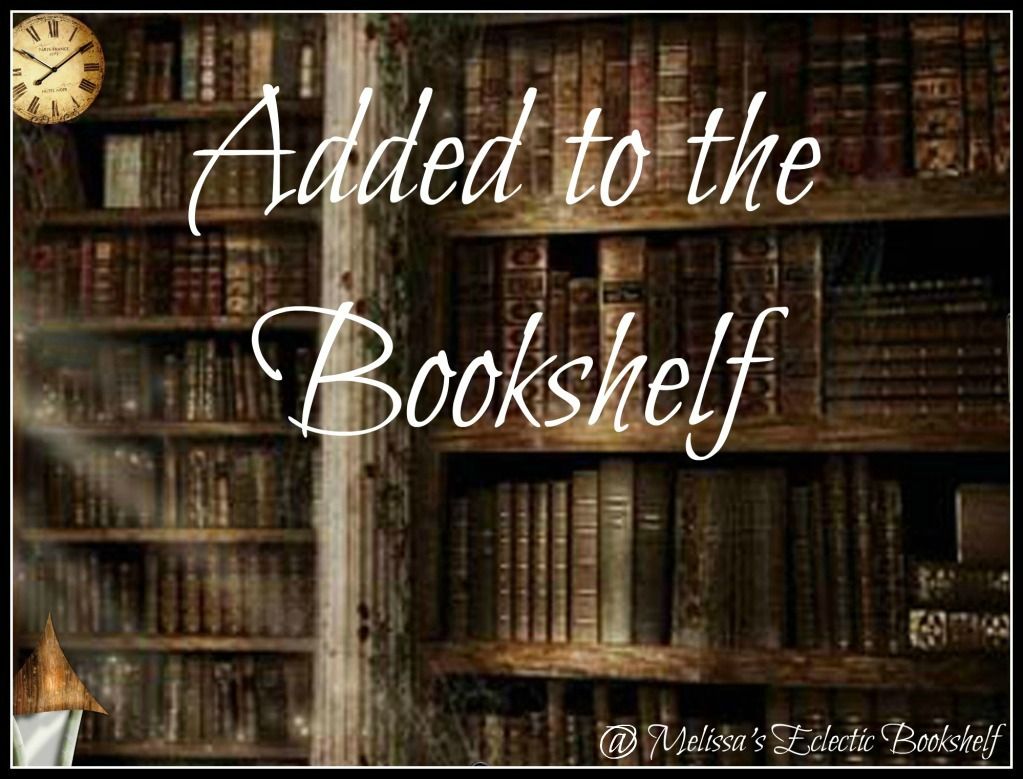 Sharing the week's bookish news and the books & bookish goodies that I've bought, borrowed, won, or been gifted and have added to my bookshelves over the past week!
(Inspired by Mailbox Monday, IMM, Clock Rewinders and the like)
This edition will cover two weeks as I was too busy to post last weekend!
Hope everyone had a wonderful Valentine's Day and that you all are having a great month! My lovely valentine's flowers from the hubby:
As a reminder it is never too late to join my reading challenge!
Recently on Melissa's Eclectic Bookshelf:
Reviews:
Book Review: The Fault In Our Stars by John Green
Book Review: The Water Witch by Juliet Dark
Book Review & Giveaway: Miracle at the Museum of Broken Hearts by Talli Roland
Guest Posts:
Guest Post & Giveaway: My Writing Process with Reckoning Author Molly M Hall
Interviews:
Q&A & Giveaway with Penny Watson (Fiery Hot Reads for Icy Cold Nights)
Memes:
Cat Thursday - Piper Checking out the Snow :-)
Teaser Tuesdays - Destiny Rewritten by Kathryn Fitzmaurice
Cat Thursday - Tardar Sauce "The Grumpy Cat"
Teaser Tuesdays - Domino Falls by Steven Barnes & Tananarive Due
Reveals:
Cover Reveal & G!veaway: 'Til Death Do Us Part by T Michelle Nelson
Cover Reveal: Shooting Stars by Karina Halle
Cover Reveal: Destiny Gift by Juliana Haygert
Other Posts:
Sweetheart Couple Book Spotlight & 2 Giveaways: The Wolves of Mercy Falls
Promo Posts:
Excerpt & Giveaway: Radiant by Christina Daley
What I Read The Past Two Weeks:
Before I Fall - Lauren Oliver (audiobook)

The Fault in our Stars - John Green
Unfurl (Ripple #3) - Cidney Swanson
Domino Falls (Devil's Wake #2) - Tananarive Due & Steven Barnes
What I Am Reading Today:
Happier at Home

- Gretchen Ruben

To Kill a Mockingbird - Harper Lee
What the Spell (Life's a Witch #1) -

Brittany Geragotelis

(audiobook)
Ongoing Giveaways:
See the upper right sidebar for all six (6) current giveaways!
Added to the Bookshelf This Week:
Clicking on book titles will take you to Goodreads.
The Christmas Cookie Cookbook - Ann Pearlman
(Set of 4 Holiday cookbooks won from Atria:)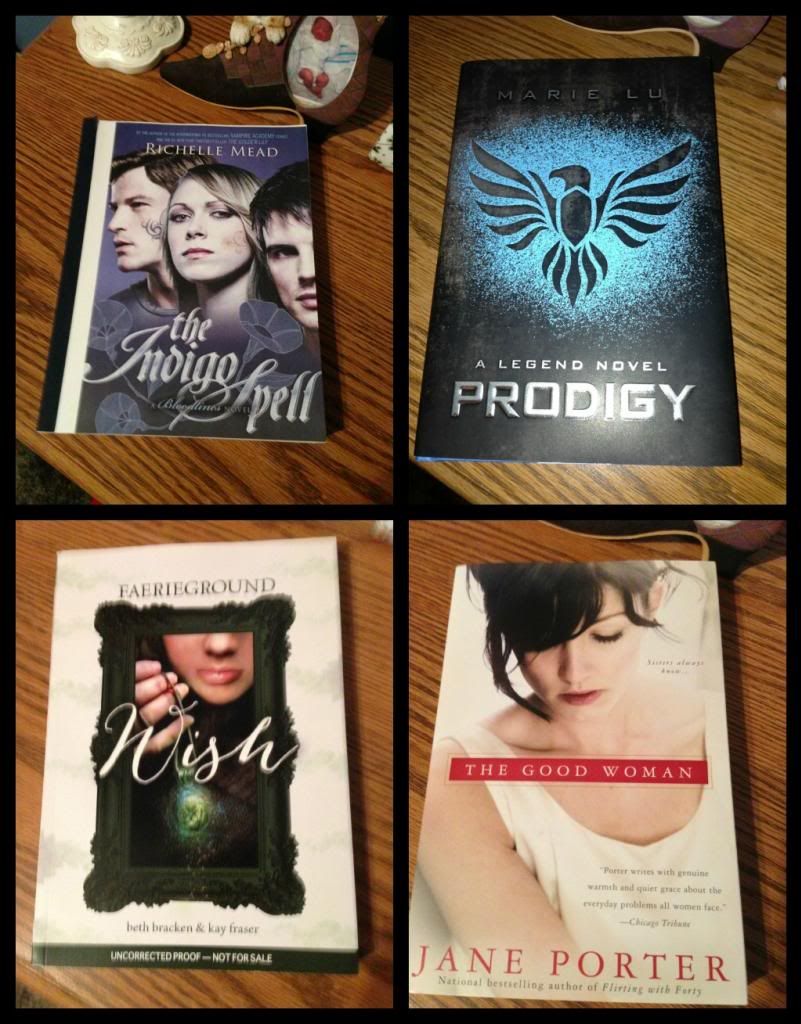 Hardcover of
Prodigy (Legend #2)
- Marie Lu
ARC of
Wish
- Beth Bracken & Kay Fraser
E-Copy of Reckoning (Dark Prophecy #1) - Molly M Hall
That's all for me this week!
What new goodies have arrived on your doorstep?
Leave me a link in the comments and I'll come check out your post!